Guide to Managing Used Antifreeze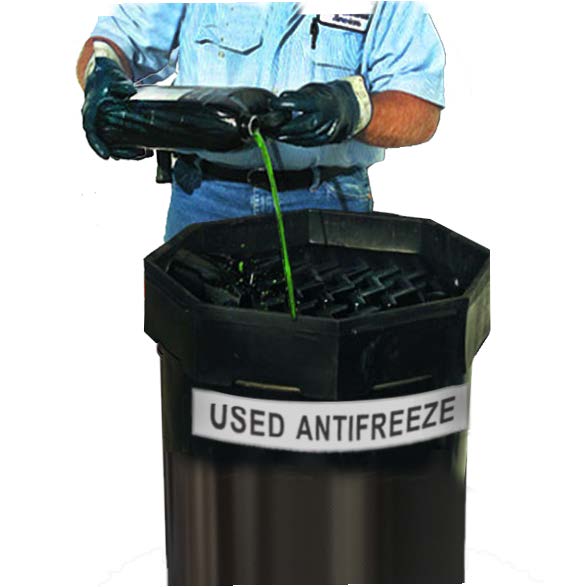 This resource has been developed by the Department of Solid Waste to provide businesses with guidance on how to properly manage wastes in accordance with federal, state and local laws.
Hazards of Used Antifreeze
Although used antifreeze is not a listed hazardous waste under either federal or state regulations, it can be classified as a characteristic hazardous waste because of metals and/or other contaminants. The most common contaminant is lead. Other possible contaminants include cadmium, chromium, benzene and perchloroethylene (also known as tetrachloroethylene).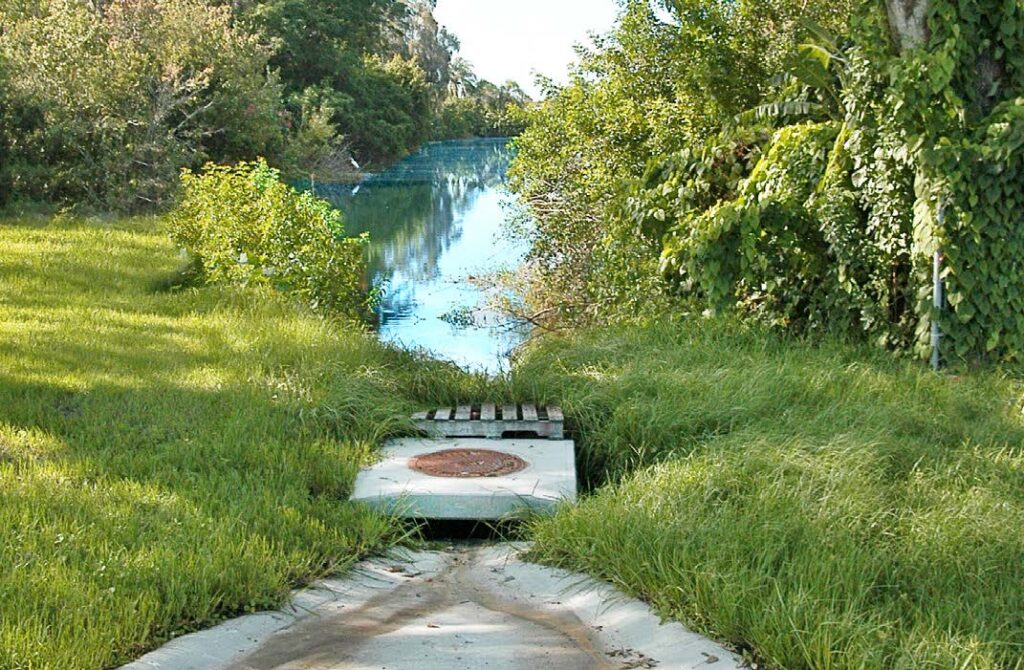 Antifreeze can also be harmful to wildlife and the environment. Do not dump it on land or discharge it into a sanitary sewer, storm drain, ditch, dry well or septic tank.
Best Practices to Manage Used Antifreeze for Recycling
Visit www.dep.state.fl.us/waste for information on hazardous waste disposal and recycling.
Storage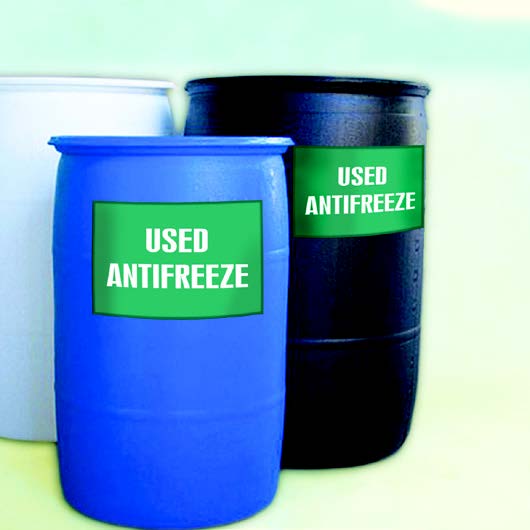 Use dedicated antifreeze collection equipment, including collection funnels, transfer pans of buckets and storage drums or tanks.
Immediately transfer used antifreeze to a dedicated storage container.
Use a separate, well-labeled storage container for used anti-freeze to prevent cross-contamination by oils, fuels and degreasers.
Keep storage containers in good condition and replace leaking containers immediately.
Storage containers must be compatible with the specific antifreeze.
Keep antifreeze storage containers closed at all times – except when emptying or filling.
Inspect storage containers at least weekly to check for signs of leaks or deterioration, which can be caused by corrosion or other factors.
Storage containers should be protected from the elements in a secured area.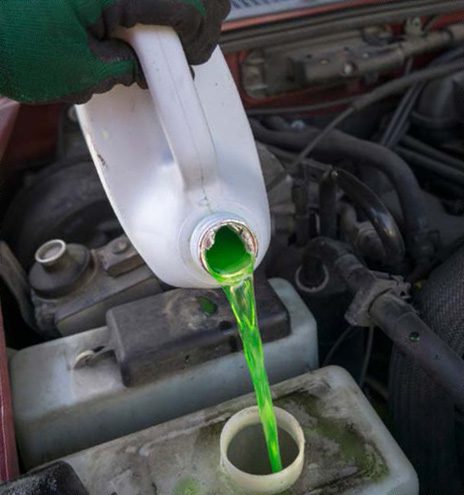 Labeling/Marking
Label used antifreeze collection equipment and storage containers with "Used Antifreeze."
Label reconditioned or recycled antifreeze storage containers with "Reconditioned Antifreeze" or "Recycled Antifreeze."
Accumulation Volume Limits
Never accumulate more than 2,200 pounds – approximately five full 55-gallon drums – of used antifreeze on-site at a time.
Record-Keeping Tips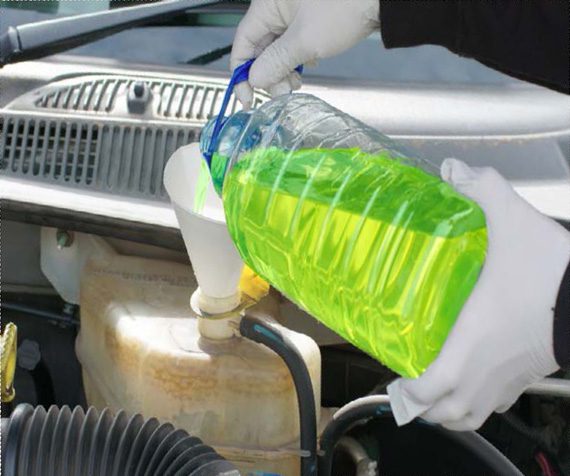 Keep all receipts of used antifreeze shipments for at least three years.
Written receipts/records must include:

Name and address of the generator and the recycling facility for off-site shipments.
The amount of used antifreeze shipped off-site or recycled on-site.
The amount of used antifreeze filters shipped off-site.
Date of shipment or recycling.
Off-Site or On-Site Recycling
Recycling is an easier and cheaper method for managing used antifreeze than disposal. Recycling also saves natural resources. If you intend to recycle used antifreeze on-site or through a commercial recycling service, you do not need to conduct a Toxicity Characteristic Leaching Procedure analyses. If you choose to use a commercial recycling service, you should ensure that the recycler has all appropriate regulatory permits. See below for how to manage your used antifreeze destined for recycling.
The Resale of Reconditioned/Recycled Antifreeze
The Florida Department of Agriculture and Consumer Services registers recycled antifreeze/coolant products.
A listing of Currently Registered Antifreeze Brands can be found by searching www.freshfromflorida.com for antifreeze, or by contacting the Florida Department of Agriculture and Consumer Services at (850) 921-1550.
Off-Site Disposal
If you choose to dispose of your used antifreeze rather than recycle it, you must conduct a waste determination before disposing. A representative sample of the used antifreeze is collected and analyzed using the Toxicity Characteristic Leaching Procedure test to find any potential contaminants, including metals and volatile organic compounds. Be sure to use a NELAP-certified lab. If any contaminants are detected above the regulatory limits found in 40 CFR 261.24, the used antifreeze must be managed and disposed of as a hazardous waste.
Contact Us
For more information or to request a printed copy of this guide, contact the Pinellas County Small Quantity Generator Program at (727) 464-7500 or at bwa@pinellas.gov.